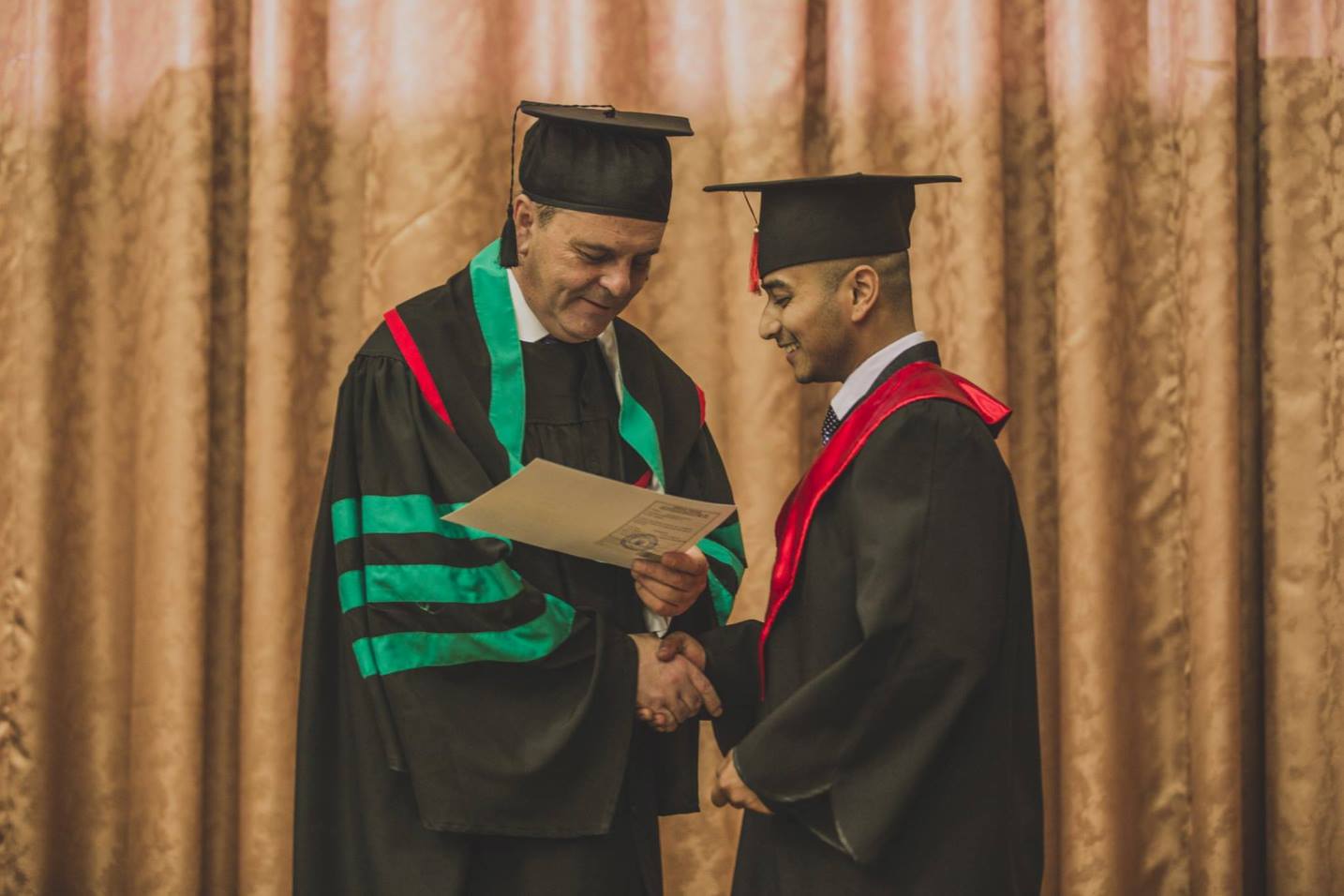 Admission
♦ Admission Applications are being received, reviewed & accepted all over the year.

♦ Admission Confirmations are issued for the upcoming academic sessions from May to November 15 to facilitate the students to apply Visa.
♦ Classes for every academic year starts on September 1
♦ Students should sign up in the University between August 15 and November 15 to enter into the current session of academics.

♦ Classes for Pre-Medical Course starts on October 1 and the student should sign up in the university with in January 15

♦ The Tuition Fees for foreign citizens in Ukraine are determined by fixed order of the Ministry of Education and Science, the Ministry of Finance and the Ministry of Economics of Ukraine, and the University Rector Order.

♦ Foreign citizens, who are given with state grants according to the international agreements, general state programs, other international obligations of Ukraine, can be enrolled to the University on the basis of the documents from the Ministry of Education and Science of Ukraine within the limits of state order.

Eligibility
♦ For Pre-Medical Course - A Level / SSCE Education or its equivalent

♦ For Under-Graduate Courses – O Level / HSSCE / +2 Certificate or its equivalent

♦ For Post-Graduate Courses – Undergraduate Diploma / Degree Certificate or its equivalent

♦ Scan copy of All pages of Passport with details

♦ Scan copy of Transcript of high school or college/university education with complete listing of courses and attained, together with all diplomas, certifications and licenses

To be sent to Educatters@gmail.com for assessment.

Marksheets
of Your High School Education
Passport
with all Your information
♦ Applications will be reviewed and Eligible candidates whose applications have been accepted will be notified with an Admission letter.

♦ The students who received Admission Letter should confirm their Admission with the payment of the Admission fee which is currently 200 USD.

♦ Once the payment is received, "Invitation for Study" will be couriered to the student's address.

♦ As a rule this document is sent by Federal Express rapid delivery mail. For this purpose it is necessary to have exact mailing address, phone/fax number of the candidate. Due to courier service "Invitation" receives the candidate in 3-5 days.